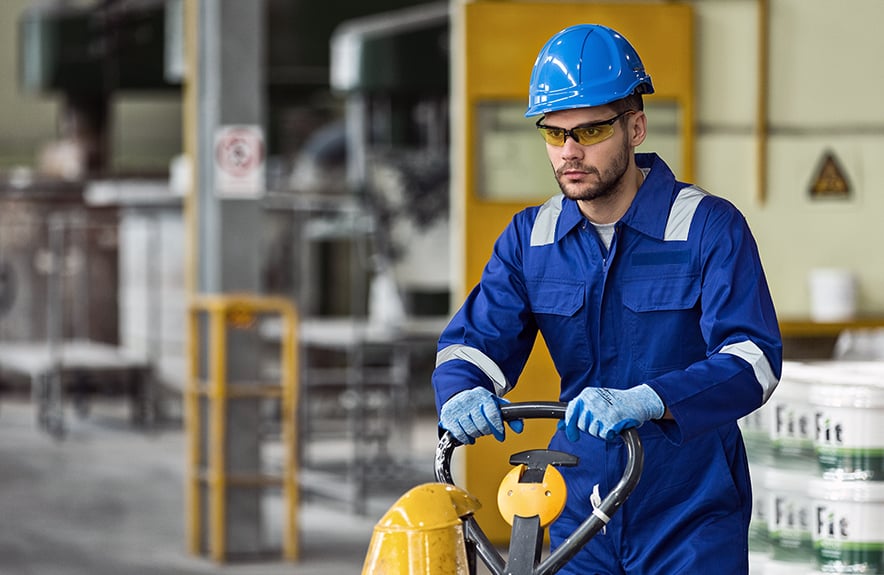 As every work needs the proper tools, it also needs the proper safety equipment.
When a job requires the use of eye/ face protective equipment, we choose the one that responds better to the hazards we will face.
Before choosing, take into consideration the following:
If you wear corrective eyewear, select goggles that include corrective lenses or goggles that can be worn over the corrective
If you wear contact lenses, you must –where necessary- wear safety goggles. Dust and chemicals may pose extra danger
In an electrically hazardous environment pay attention to metallic framed goggles
Welding helmets and face shields must be used only over safety goggles
Eye and face protection must be designed to provide ventilation preventing drops of splash to insert
Atmospheric conditions and limited ventilation may cause fogging of goggles. Make sure goggles are cleaned regularly during work
Exposure to heat may include exposure to radiation. Make sure you receive protection from both hazards
As demanded by international standards, filter goggles may be provided. Dark lensed goggles are not filter goggles unless dictated on their body
Protection from radiation is relevant to the lens thickness. Choose the darkest possible shade that allows easy work performance
If potential hazards are more than one each time, protection for the highest level of each hazard is necessary
Remember:
A comfortable fit ensures consistent use of the PPE.
Stop offers a wide range of eye and face protective equipment by known brands. Visit https://stop.gr/en/head-protection