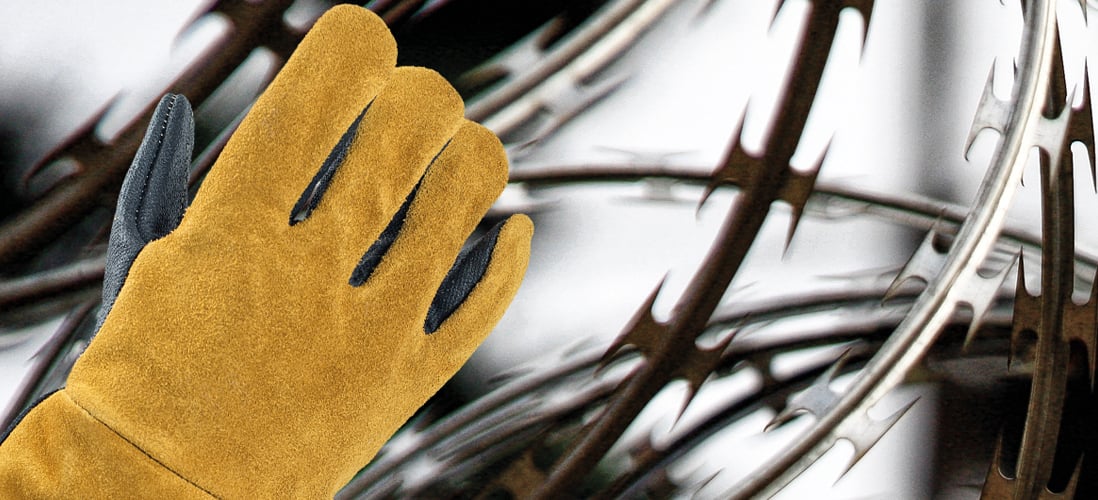 The passage of ships through high risk areas such as the Suez Canal or the sea off the Somalia coast, calls for increasing safety measures and the fortification of the ship to protect against attacks from international piracy.
One such method is the placement of barbed wire around the vessel. Conventional gloves do not meet the extremely high level of protection required for handling barbed wire, both during installation and removal. One of our customers and prestigious international shipping company requested STOP to devise the best possible solution in the given circumstances.
Innovative raw materials offering high flexibility, light weight and an extremely high level of protection against cuts were tested. The Research department in collaboration with the Production section of STOP, designed and manufactured a special glove for handling barbed wire. After extensive testing in the field it was demonstrated that the new product met the protection requirements of the task and therefore was placed into production.
With the development of this new product, STOP covered the need for protection against cuts in barbed wire handling, both for the original customer as well as proving successful with other shipping companies operating in high-risk areas.